Yesterday I got to go on a tour I was looking forward to all week.   The Pegula Ice Arena has been under construction for over a year and I finally got a first hand look at the work going on in the inside for an update in the paper.  Workers are getting down to the details as the first game date in October is quickly approaching.
To start our tour we entered through the side entrance into the lobby for the community rink.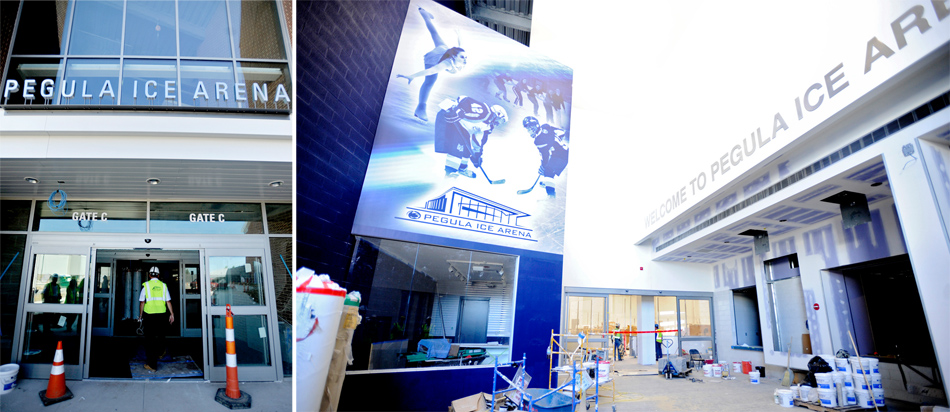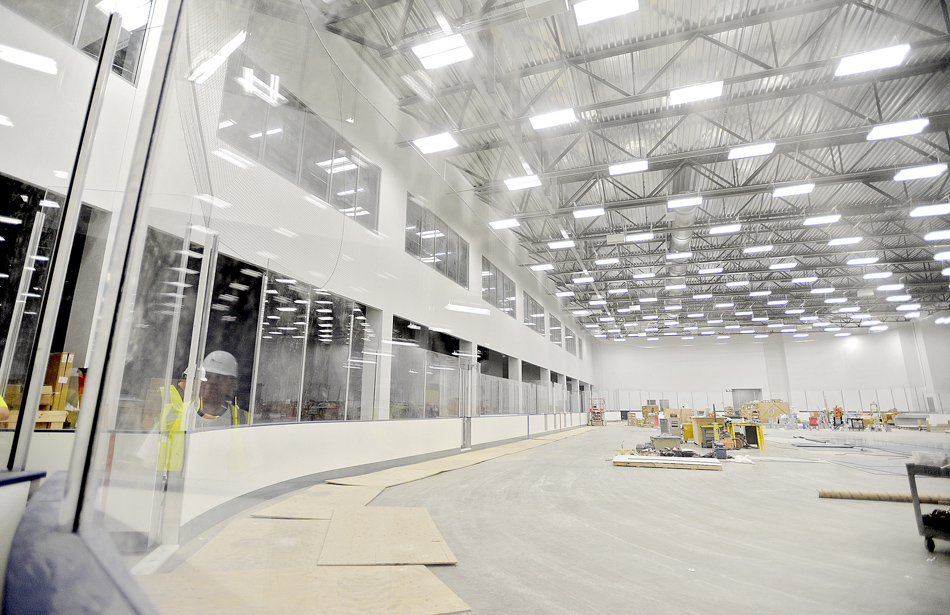 Between the community rink and the main rink is an area for the zambonis and ice making room.  The state of the art system was designs specifically for Pegula to maintain the two rinks.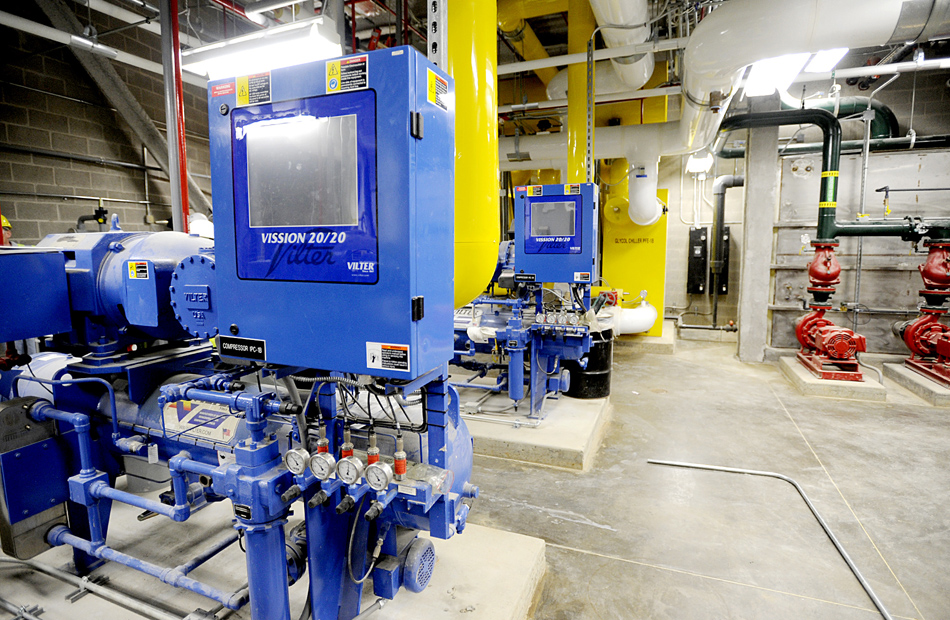 Next we came to the Penn State men's and women's varsity locker rooms.   Between the two locker rooms is a joint trainer room, with spa pools for injured played.  In the center of each team locker room is a lion head suspended from the ceiling, and another lowered into the floor with glass over it to look like ice.
From the locker rooms we traveled through a hallway and there was the tunnel to the main rink.  Ice will be laid in the next few weeks.
After standing at center ice in awe we headed back down the long hallways around the lower level.  A virtual training room for the players is a huge draw for many recruits looking into the new D1 hockey program for Penn State.  The synthetic ice and computer system allows players to improve their passing and shooting skills and their stick handling skills.  All the data collected through a training session can then be viewed from their personal computer.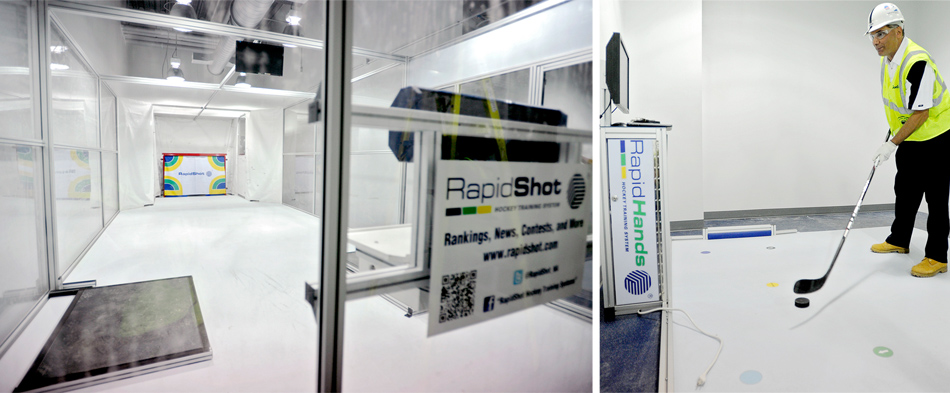 Up a stairwell we headed to the main concourse.  Each portal to the seats shows photos of  players and shares hockey terminology.
The view from the student section is very unique from most arena's, the section is the steepest it is allowed to be for building.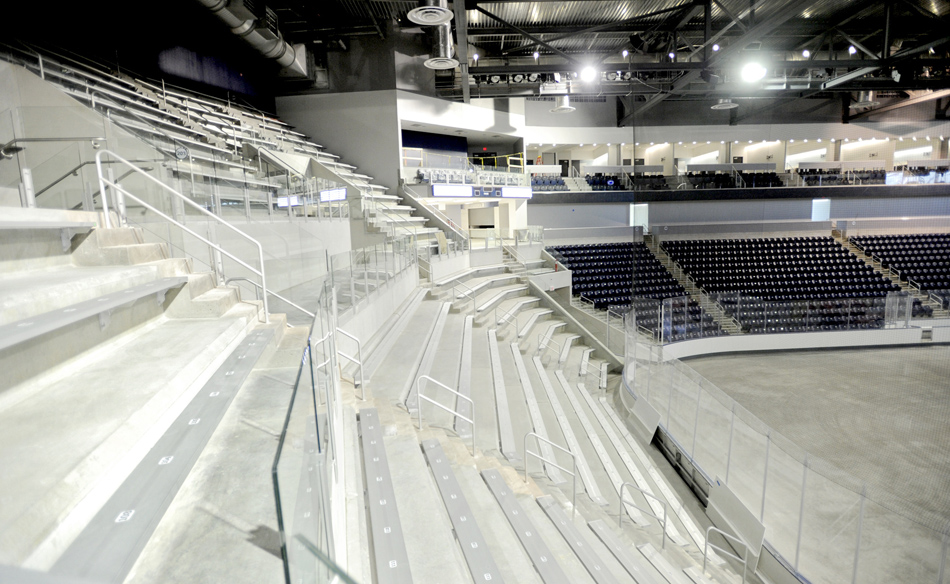 Penn State hockey pucks spell Pegula Ice over the large windows that look down to the community rink.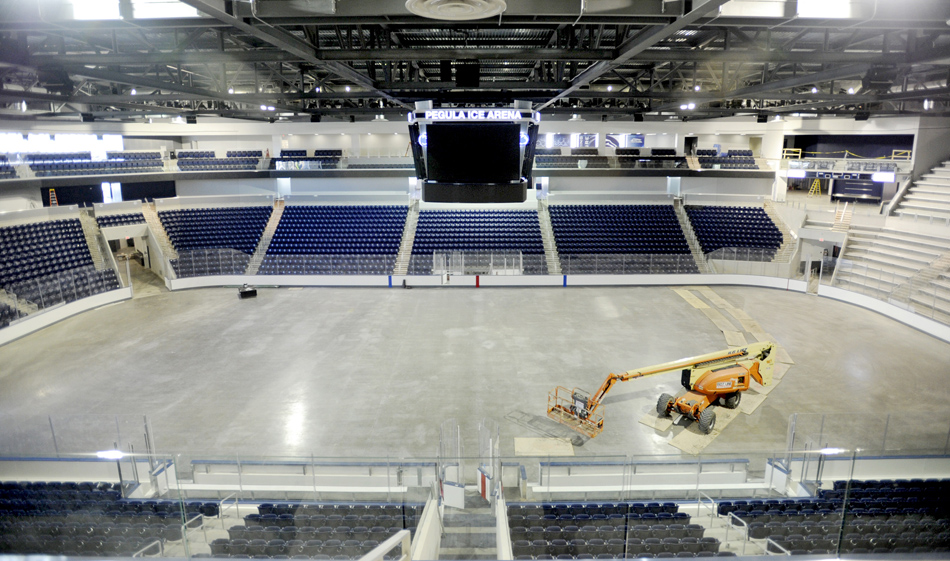 We finished our tour in the area many will begin theirs, the main lobby from the corner of University Drive and Curtin Road.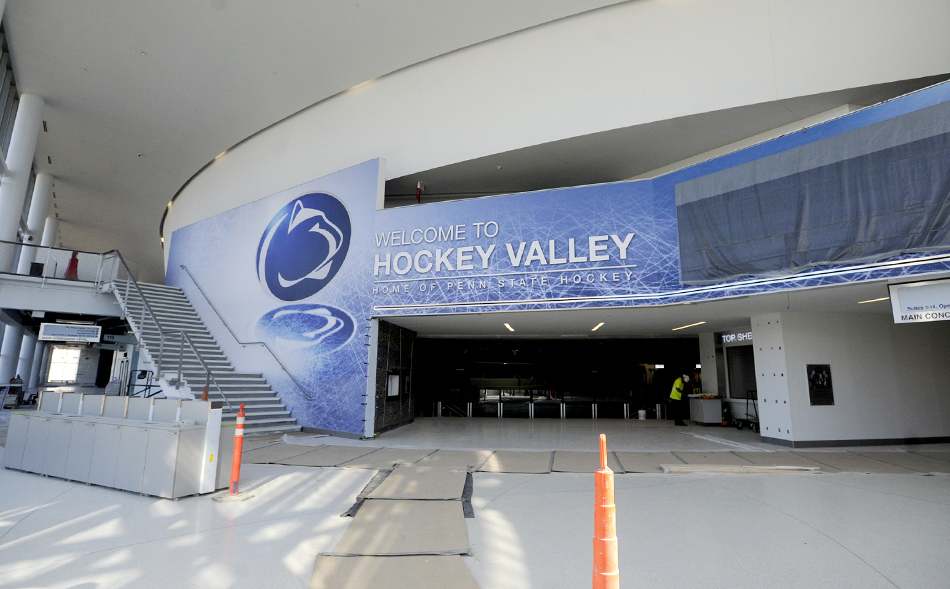 In just over two months fans will flood into the lobby and through the multi-million dollar facility to route on the Nittany Lions.