What a week it has been!  And we still have the main event tomorrow!
The Penn State football writer for the CDT and myself ventured down to Jacksonville earlier in the week to follow the team through the TaxSlayer Bowl week.
On Wednesday we got to go with the team to the Mayport Naval Station, where they climbed in the helicopters to their own sound effects and Call of Duty references, and they explored a ship, even getting a look at the captains chair.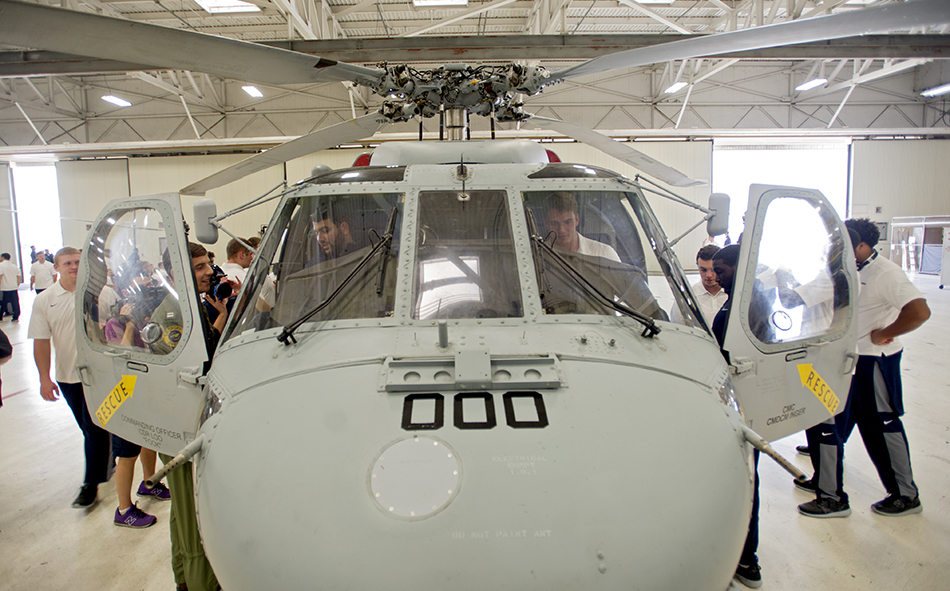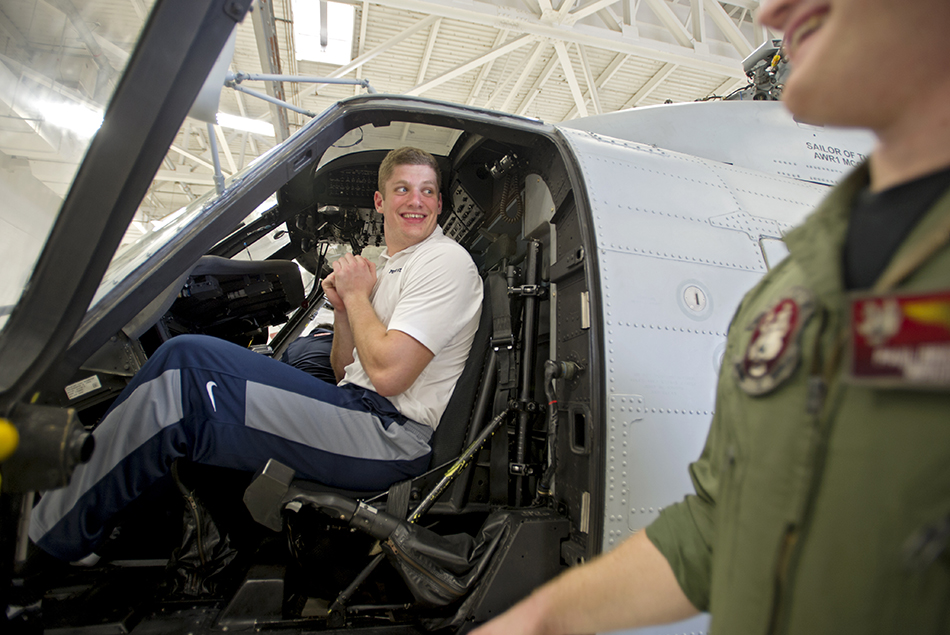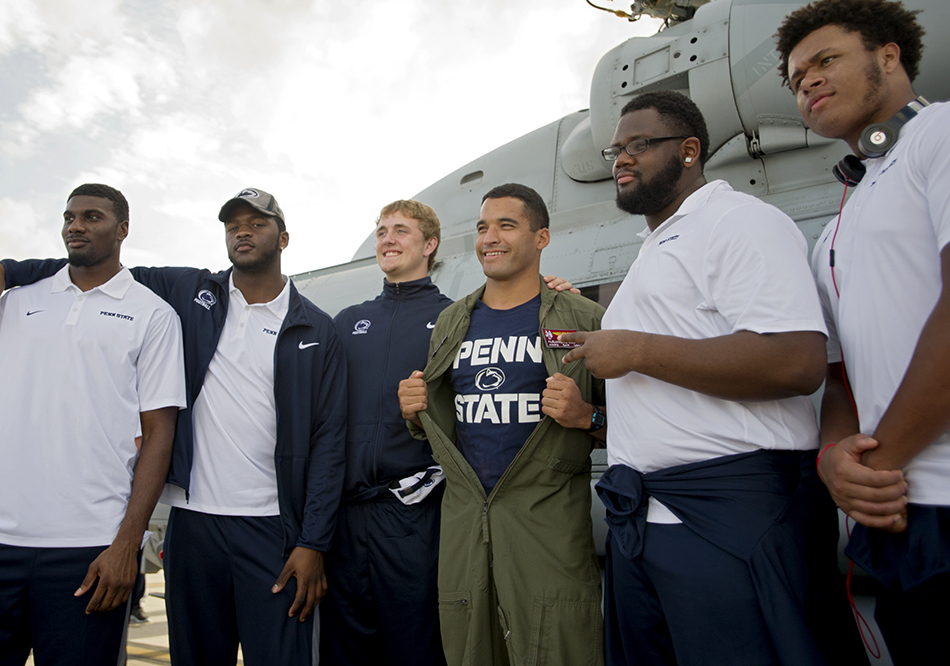 Thursday morning we got to see the last few minutes of the final practice of the season.  Though I was thrown for a loop with their traditional jersey swap, leaving me not sure who was where! Seniors were hoisted and carried off the field to be honored.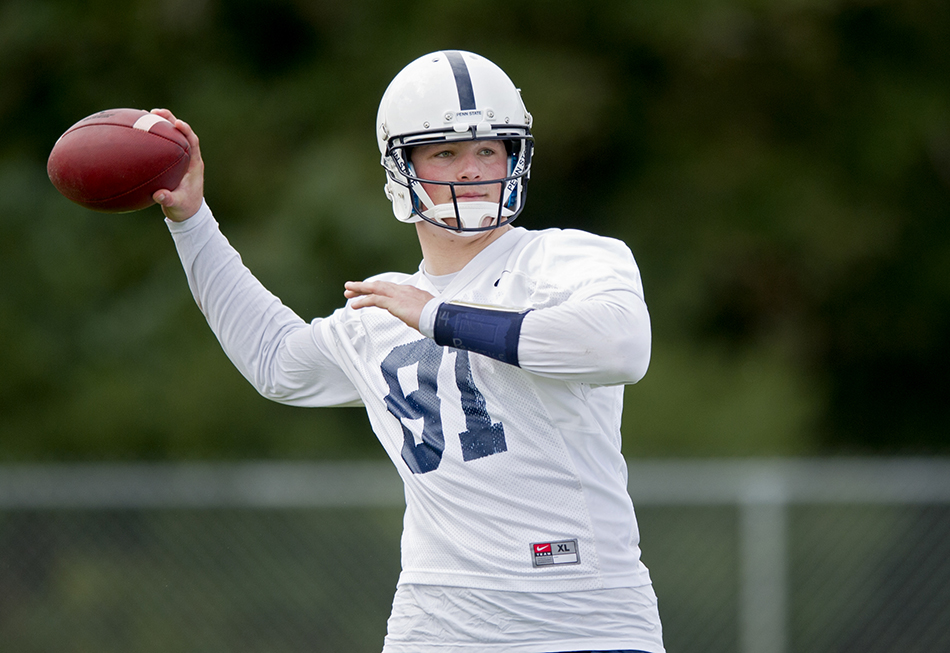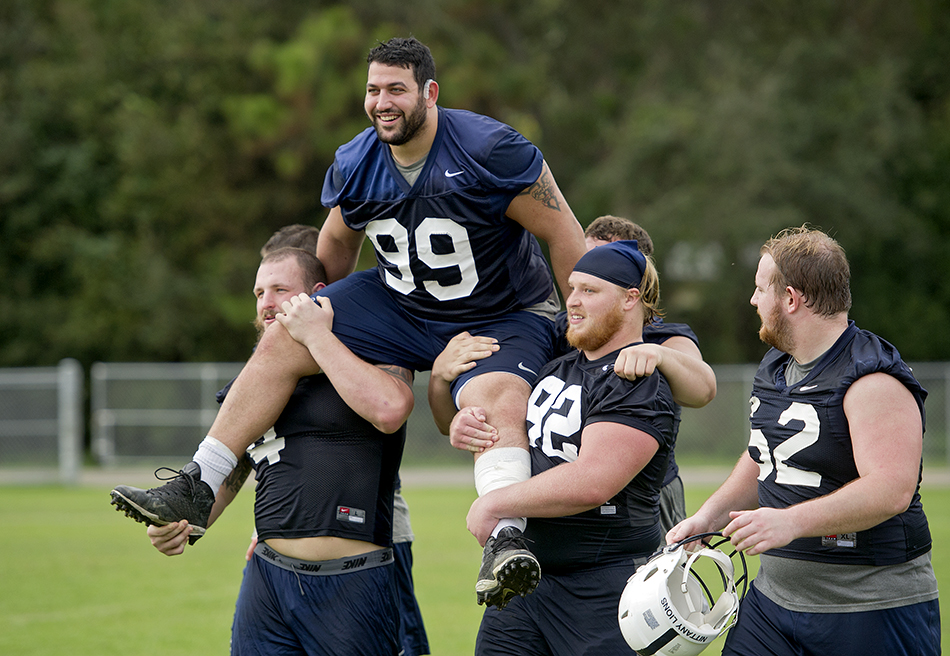 I followed some players to the Wolfson Children's hospital as they visited patients and shared some Penn State swag.  To see the patients light up and giggle with the players and especially the Nittany Lion was uplifting.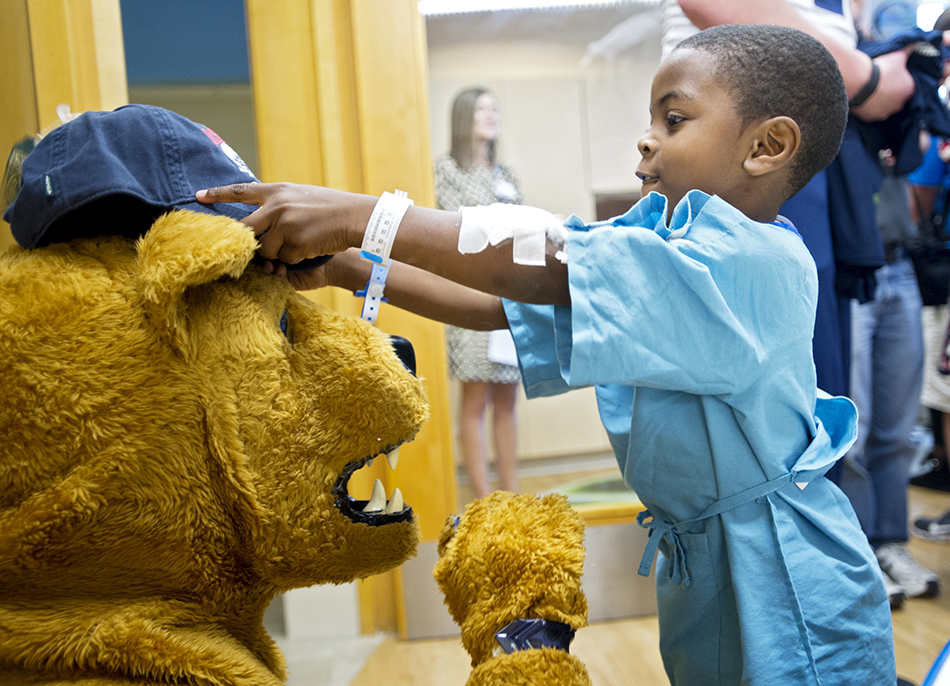 Today was back to football talk at the morning press conference and then to the crowds of fans gathering for the pep rally.   A drizzle didn't stop the chants and Blue Band from pumping up the crowd.